The Alliance for Massage Therapy Education is an independent organization that has been established by educators, for educators. Recognizing the diverse nature of our field, membership in the Alliance is open to all who work in the many disciplines across the spectrum of massage, bodywork and somatic therapies. Click on the categories below to find out more.
Members are welcome to participate in work on most of the Alliance's Committees, serve as committee chairs, vote in elections, and serve on the Board of Directors and Nominating Committee.

Click the links below for complete information on the benefits of Alliance membership in each category. When you're ready to sign up, click JOIN! You'll be taken to the Alliance's secure web system for membership enrollment and conference registration in the Online Store.
Click JOIN to sign up now with a credit or debit card. This link will take you to an Online Registration page that will allow you to purchase your membership via the Alliance's secure web system.
Those wishing to sign up by mail or phone please call AFMTE's virtual assistant Naomi Oliviae at (520) 329-2627 or reach out to her by email at [email protected]
Learn More About AFMTE Member Benefits:
School | CE Provider | Teacher | Supporter | Allied | JOIN
Learn More About Current AFMTE Members:
Allied Member Directory | School Member Directory | CE Provider Member Directory

Already a Member?
Click Me to Download and read
the Terms and Conditions!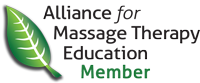 The Alliance wishes to acknowledge the generous support of those pioneering institutions and individuals who stepped forward in 2009 to help launch this organization. Click here to view the Founding Members of the Alliance.