The Alliance for Massage Therapy Education is a fairly new organization that is rapidly gaining in popularity.  Many involved in creating a culture of excellence in Massage Therapy and bodywork Education, are looking for the best ways to donate their time and energy. For those who wish to participate and have a more active role in helping to re-shape Massage Therapy and bodywork Education; this is your opportunity to let your voice be heard. The Alliance offers 4 ways for you to be a part of re-shaping massage and bodywork education by taking an active part in creating a culture of excellence: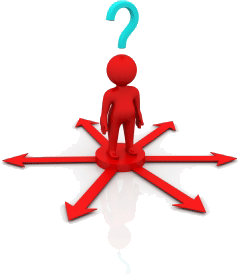 United, we can all make a difference. United, we have a strong voice and united, is how we will create a culture of excellence in Massage Therapy Education together!
Who Can Serve?
The Board of Directors is the Alliance's policy making body.  According to the Bylaws, the nine-member Board is comprised of two Directors each from the School, CE Provider and Teacher membership categories, plus three Directors-at-Large.  Board members are elected for a two-year term and can serve consecutive terms.  Meet your board of directors here.
The Leadership Development Committee is comprised of 5 members elected by the membership.  The LDC works to cultivate and recruit committee members and serves as the nomination committee by recruiting, interviewing, and recommending a slate of candidates to serve as Board Members.
Apply to serve as Committee Chair – According to the Alliance Bylaws, members and chairs of committees shall be appointed annually by the President, with the approval of the Board. Currently any member is eligible to serve as chairs;
Join a Committee- Any member at any level can serve as committee members.  To view a complete list of committees and descriptions visit the AFMTE Committee page.
A list of applications is below for Board Candidacy, Committee Chair or Committee Member so you can select the area for which you would like to be considered for the team.
Want to Apply Your Skills In Smaller Doses?
Check out our new Alliance for Massage Therapy Energy Bank.  This is a member's only volunteer database for you to donate your skills and time to an ever-expanding new massage therapy organization of educators.  The Alliance is a growing organization with needs that are met by the Board, committee volunteers, and members.  Perhaps you have skills and time you would like to share however you do not feel you can commit to serving on a regular basis or you would feel more comfortable working on specific projects.  Or maybe you want to "test the water" before deciding to fully commit to a committee or leadership role.  Then be sure to register your skills in our

.  Note:  when you first log onto the page, your membership must be verified by one of the AFMTE Admin team.  Only members can donate their time.  Once you are approved by an AFMTE Admin team member, you will then be able to complete the form.  (Administration hours are M-F 8am – 5pm Pacific Time).
Even a small dedication of your time can be invaluable to the Alliance membership.